What I did – past projects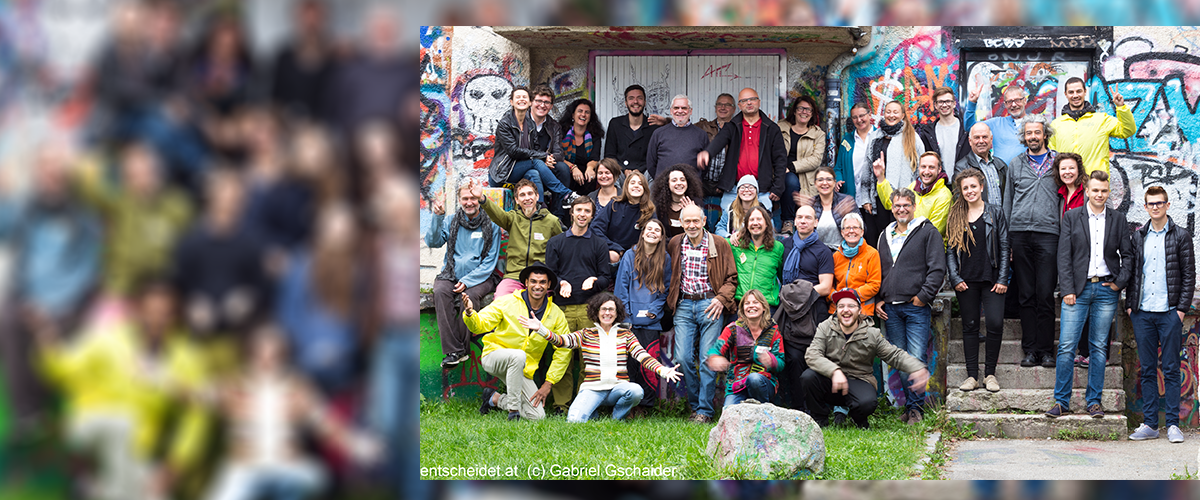 Slide 0 - St. Lisboa
The Future of the Benedictine
Sisters of St. Lioba
Oct 2021, Freiburg/Germany

4-day strategic workshop of four countries of the Federation chapter of the Benedictine Sisters of St. Lioba to find answer to the most significant questions of the federation.
Slide 01 - Klimaneuzeit
24h challenge for the climate
strategy "Klimaneuzeit" in Styria
50 people from all walks of life represented the state of Styria to develop together within 24h recommended actions for the regional Climate and Energy Policy 2030
Slide 1 - mehr Demokratie
Active-Democracy:
Colourful, vivid & effective
May-Oct 2017, Wels/Austria

3-day non-party conference with 60 people exploring how to increase active participation in democracy and citizen engagement.
Slide 2 - Symposium of Future
Co-creating sustainable change in our regions
June-Nov 2018, Krems/Austria

1.5 day "Symposium on the Future" with 65 invited regional pioneers, social entrepreneurs and citizens coming together to exchange and innovate.
Slide 3 - IAF International Association of Facilitators
How will we create opportunities for participatory growth in Africa & beyond?
Jan-October 2016, Nairobi/Kenya

2-day conference, using the power of facilitation to improve societal and organisational outcomes. 60+ participants from 16 countries.
Slide 4 - Living well together
Ongoing since Nov 2016, Waldviertel/Austria

A Community of practice with the focus of improved integration of asylum seekers and migrants.
Slide 6 - CISP Nairobi
How will we collaborate to create safe spaces for healthy conversations?
March-Aug 2015, Nairobi/Kenya

International Art of Hosting facilitation training for 35 participants from Kenya, Somalia and Germany.
Slide 7 -Pastoral Conference
Intersectoral Knowledge Conference on Pastoralists' livelihood
Oct 2012 - Jan 2013, Marsabit/Kenya

The intersectoral conference shared knowledge and practices on pastoralist livelihood and discussed alternatives for the future with Government, UN/donor agencies, NGOs and communities.
Slide 8- Public Annual meeting
'Gmünd hilft' Public Annual Meeting
June-Oct 2017, Gmünd/Austria

Annual meeting of the association Gmünd hilft with participatory process to listen to the needs and wishes of 170+ citizens and refugees from the town.