What I did – past projects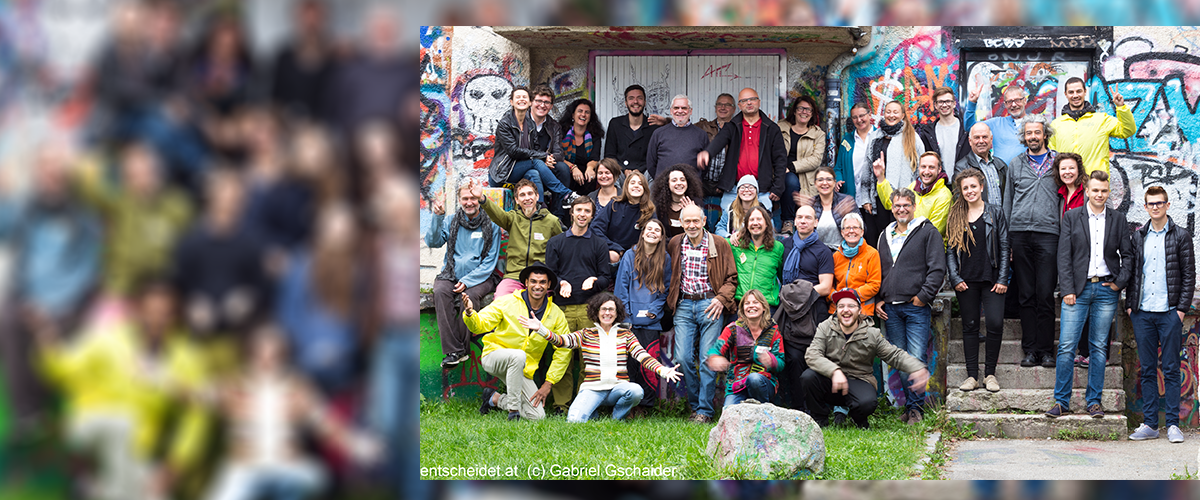 Slide 1 - mehr Demokratie
Active-Democracy:
Colourful, vivid & effective
May-Oct 2017, Wels/Austria

3-day non-party conference with 60 people exploring how to increase active participation in democracy and citizen engagement.
Slide 2 - Symposium of Future
Co-creating sustainable change in our regions
June-Nov 2018, Krems/Austria

1.5 day "Symposium on the Future" with 65 invited regional pioneers, social entrepreneurs and citizens coming together to exchange and innovate.
Slide 3 - IAF International Association of Facilitators
How will we create opportunities for participatory growth in Africa & beyond?
Jan-October 2016, Nairobi/Kenya

2-day conference, using the power of facilitation to improve societal and organisational outcomes. 60+ participants from 16 countries.
Slide 4 - Living well together
Ongoing since Nov 2016, Waldviertel/Austria

A Community of practice with the focus of improved integration of asylum seekers and migrants.
Slide 6 - CISP Nairobi
How will we collaborate to create safe spaces for healthy conversations?
March-Aug 2015, Nairobi/Kenya

International Art of Hosting facilitation training for 35 participants from Kenya, Somalia and Germany.
Slide 7 -Pastoral Conference
Intersectoral Knowledge Conference on Pastoralists' livelihood
Oct 2012 - Jan 2013, Marsabit/Kenya

The intersectoral conference shared knowledge and practices on pastoralist livelihood and discussed alternatives for the future with Government, UN/donor agencies, NGOs and communities.
Slide 8- Public Annual meeting
'Gmünd hilft' Public Annual Meeting
June-Oct 2017, Gmünd/Austria

Annual meeting of the association Gmünd hilft with participatory process to listen to the needs and wishes of 170+ citizens and refugees from the town.